Vu Truong Giang - 19/05/2021 -
0
bình luận
On the evening of March 9, 2021, the Open University with the society of French-Vietnamese Rouen program students at their farewell party as a tribute, goodbye to the French student attending the Ho Chi Minh city Open University. The party also includes guests from various departments of the Open University such as Assoc. Prof. Dr. Trinh Thuy Anh - Dean of Faculty of Business Administration; Mr. Vu from the Business Administration delegation and Team Event friends in class Q8D3 worked hard to create a successful and beautiful party.
Student days are the years when we have to try our best to achieve success in the future. Especially the French students who are studying at the Open University of Ho Chi Minh City have to make more efforts to try to adapt to the environment - the culture of Vietnam. To understand these thoughts, the university has created conditions for students to sit back and share their thoughts while studying here.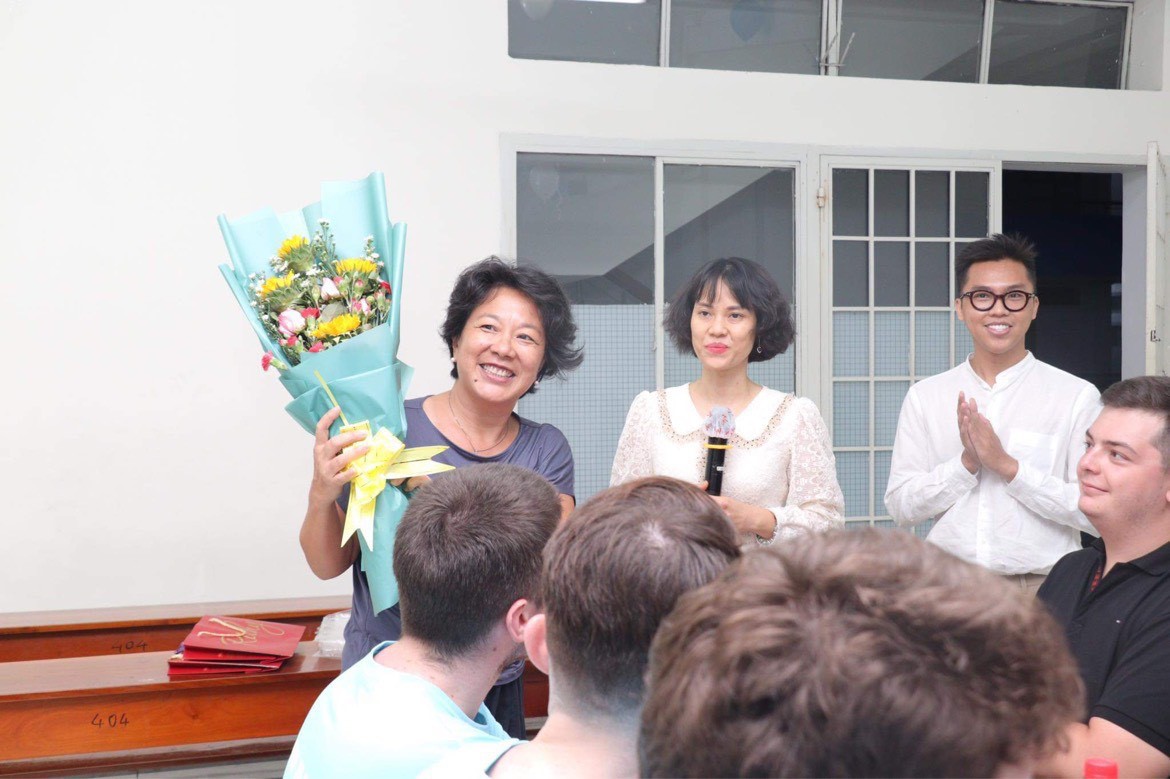 Ms. Dao was given a bouquet instead of her thanks by the students from the Rouen affiliate program.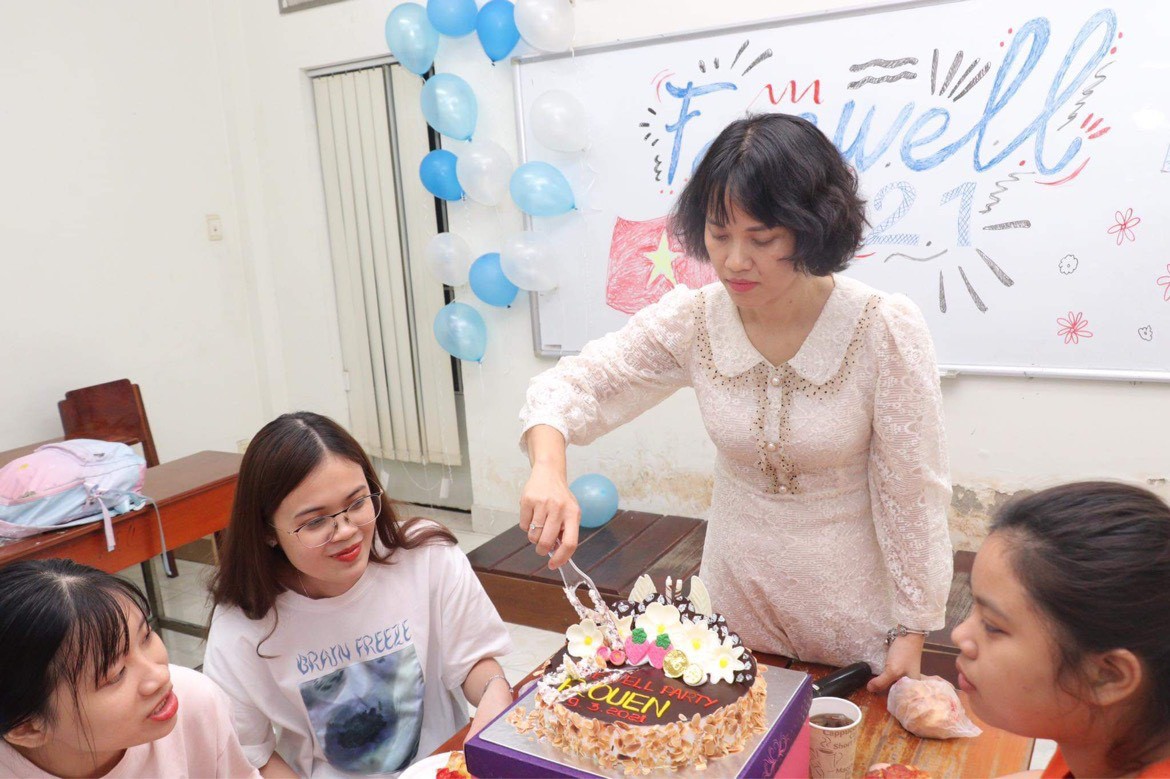 Ms. Thuy Anh and students from the Event group are cutting cream cake to congratulate the French students on completing the course.
The ceremony took place in an atmosphere that was both deep and vibrant with emotional art performances by students of the university's courses and clubs. The organizers hope that this small party will be a beautiful memory in the hearts of all the students of the Open University, especially the French students who are studying at the Rouen affiliate program at the university.
At the end of the ceremony, the students took together souvenir photos to have beautiful memories at this Võ Văn Tần facility.