Vu Truong Giang - 19/05/2021 -
0
bình luận
Ho Chi Minh City Open University has one main campus and four sub campuses that are well-equipped with spacious facilities to provide the best learning conditions for students.
MAIN CAMPUS - VO VAN TAN
CAMPUS VO VAN TAN (abbr: VVT)
The main campus is located at 97 Vo Van Tan St., Ward 6, Dist. 3, HCMC with a total area of 2.436m2 where is mainly used to place Departments, Faculties, Offices, and Centers of the University. There are also postgraduate classes and special training programs in this campus.
SUB-CAMPUSES
CAMPUS HO HAO HON (abbr: HHH)
Campus HO HAO HON is located at 35-37 Ho Hao Hon St., Co Giang Ward, Dist. 1, HCMC for faculty offices of the school.
CAMPUS NGUYEN KIEM (abbr: NK)
Campus Nguyen Kiem is located at 371 Nguyen Kiem St., Ward 3, Dist. Go Vap, HCMC which is primarily majoring in Computer Science, Management Information Systems, Civil and Industrial Construction Engineering Technology, Construction Management, Accounting, Law Economic, English Language, Japan Language, Chinese Language, Sociology, Social Work, Southeast Asian Studies.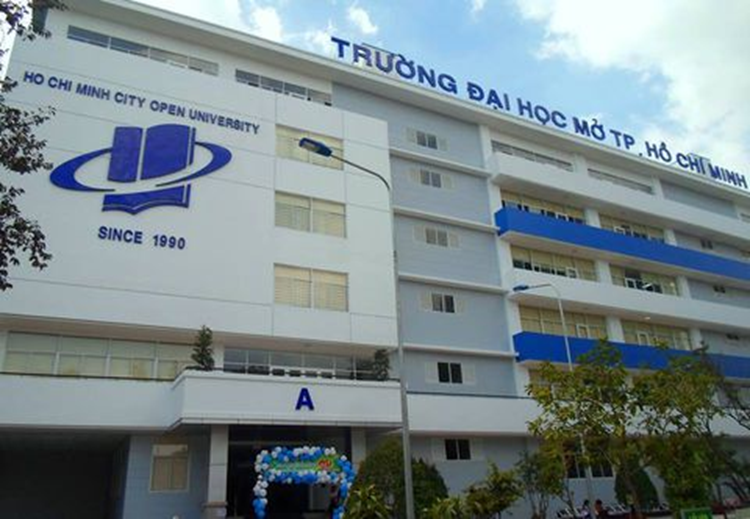 CAMPUS MAI THI LUU (abbr: MTL)
Campus Mai Thi Luu belongs to Vo Truong Toan Vocational School at 02 Mai Thi Luu, Dist. 1 for the Faculty of Business Administration, The Faculty of Financial and Banking.
CAMPUS BINH DUONG (abbr: BD)
Campus Binh Duong is located at 68 Le Thi Trung St., Phu Loi Ward, Thu Dau Mot City, Binh Duong Province with a total area of 13.121,6m2. The campus is specifically for the Faculty of Biotechnology with a full range of classes and laboratories.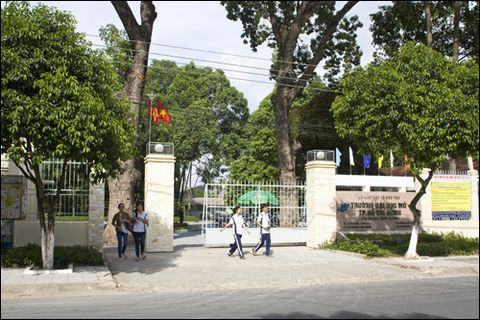 CAMPUS LONG BINH TAN
Campus Long Binh Tan is located in Long Binh Tan Ward, Bien Hoa City, Dong Nai Province with a total area of 32.5 hectares which is built in accordance with the modern international standard model.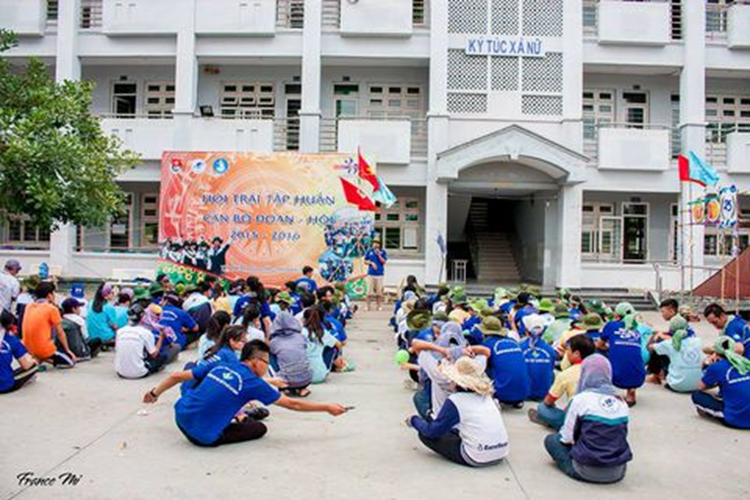 CAMPUS KHANH HOA
Campus Khanh Hoa is located in sub-quarter 17, Ninh Hiep Ward, Ninh Hoa Commune, Khanh Hoa Province.
LIBRARY
The library was expanded, including 1 reading room on the 5th floor and a study hall on the 6th floor with a total area of 500m2, 200 seats.
Additionally, The Libraries have two other branches at campus 442 Dao Duy Anh, and campus three of 68 Le Thi Trung St., Thu Dau Mot City, Binh Duong Province.
Library held over 500 seats, with internet for students to search for information. There are 40.000 textbooks, reference books, magazines, and excellent college dissertations.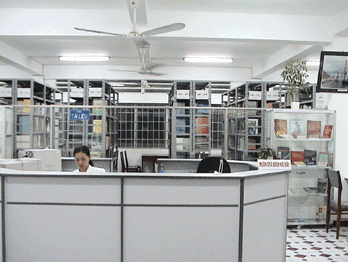 LABORATORY
Ho Chi Minh Open University spends from 10% to 15% investing in laboratories and libraries annually. The current system of university's laboratories meets the requirements of the experimental practice of students under the training programs. Now, the Faculty of Biotechnology has 08 Laboratories and an experimental campus at Binh Duong, including Molecular Biology Lab, Microbiology technology Lab, Food Microbiology Lab, Food Technology Lab, Tissue Culture Lab, Cell Technology Laboratory, Chemistry- Environment Lab, Biochemistry Lab.